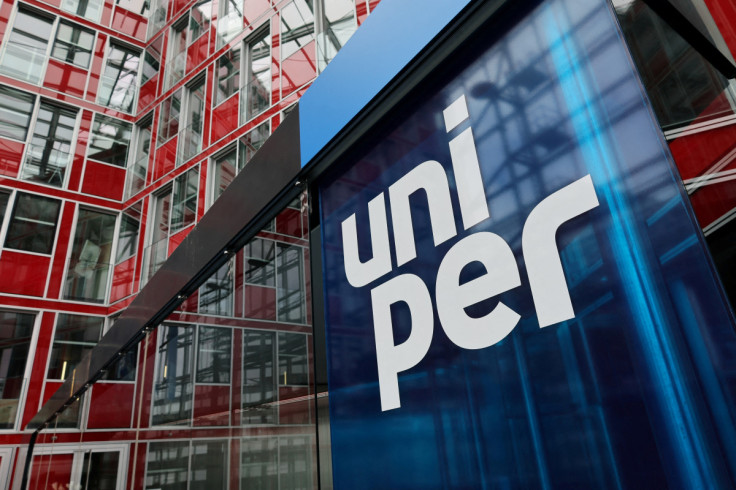 Germany on Wednesday confirmed the nationalization of struggling gas importer Uniper at a cost of 8 billion euros ($7.9 billion) as it struggles to secure energy for Europe's largest economy after Russia cut off supplies.
Germany's nationalization of the biggest importer of Russian gas is the second move in a week by the government in Berlin to take control of the energy business to combat the winter crisis.
Uniper, whose shares were down about 18.97% at 3.38 euros at 0710 GMT, burned through its cash buyout option after Moscow cut gas flows to Germany, triggering a 15 billion euro state rescue package in July.
But it soon became clear that the bailout was not enough to cover Uniper's mounting losses, and Germany will now inject another 8 billion euros, partly by buying a holding in Finnish utility Fortum for 1.70 euros per share.
Shares in Fortum were up nearly 12% at 13.50 euros.
After completing a capital increase and the purchase of Fortum shares, which excludes the Finnish firm's subscription rights, Germany will take over 99% of Uniper, the economy ministry said.
"The state – what we are now showing – will do everything possible to keep companies stable on the market at all times," German Economy Minister Robert Habeck told reporters.
Germany took control of a Russian-owned oil refinery that supplies 90% of the capital's fuel on Friday, placed a Rosneft unit under the trusteeship of the industry regulator and seized the Schwedt plant.
Under the deal with Fortum over Uniper, the Finnish utility will repay a 4 billion euro loan to the parent company and get rid of the 4 billion euro parent guarantee it gave to Uniper earlier this year, Fortum said.
"We are investing 8 billion in equity in Uniper and effectively buying Fortum. Let me repeat: Fortum is losing its entire equity investment," Habeck said.
The government of Finland, which has a 50.76% holding in Fortum, has said it must stay with the deal.
Fortum said it invested 6.5 billion euros in March 2020 to give it a 69.6% stake in Uniper. It later raised its stake to 80%, which it held until the July liquidation.
Over the years, Fortum has been a significant contributor to the Finnish state budget through dividends, and the growing losses it has accrued through its German subsidiary have put the government under massive public pressure.
In the second quarter alone, Fortum lost 9.1 billion euros due to Uniper's losses in the gas business.
($1 = 1.0096 euros)